Kids Christmas Party Entertainment?
Kids (and Parents) will love the Peter Mennie Christmas Party Magic Show. In fact, Peter will likely be the funniest and most amazing comedy magician you have ever had at your annual Children's Company Party - he's THAT much fun! It's hilarious kid approved participation, 'how-did-he-do-that' magic and best of all - clean, family friendly entertainment!


Having my Christmas Party Magic Show at your company party is like giving a very special Christmas present to your friends and their families. They will thank you for making this year's kid's party the best yet (even if you don't want them to!)
Why?
Because this show is jammed full of the same great audience participation as the bigger Peter Mennie Magic Show but with a twist - the performance is themed for the Christmas season. Many of the routines are Holiday/Winter related in some way, I have gifts for all the children who volunteer and we play a magical game with the parents involving a Christmas present and a chance for one of them to win a very special door prize.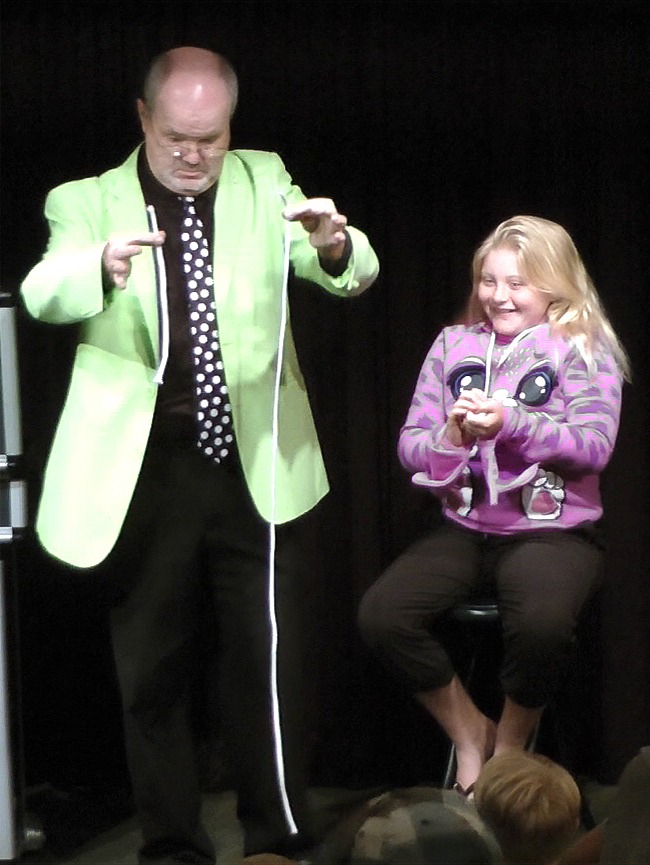 "The children loved to see you perform and the parents thoroughly enjoyed how you interacted with the audience for each show. CAMI has booked you for our Christmas Party for several years now in a row and we will continue to do so as long as you are available! Professional, on time, self sufficient in set up and take down and very personable to deal with. 'That Magic Guy' was a hit!"
CAMI Automotive
"Best Christmas Party in Years!"
Firestone Textiles
"Peter is a magician you will want to watch again and again! A great Christmas Party magic show for adults and children alike."
Filogix Canada
"The magic show was great! Very energetic and engaging. As Santa's helper after the show I got to hear the kids' conversations with Santa. Quite a few were really excited to tell Santa all about
the 'disappearing guy'."
Woodstock Hydro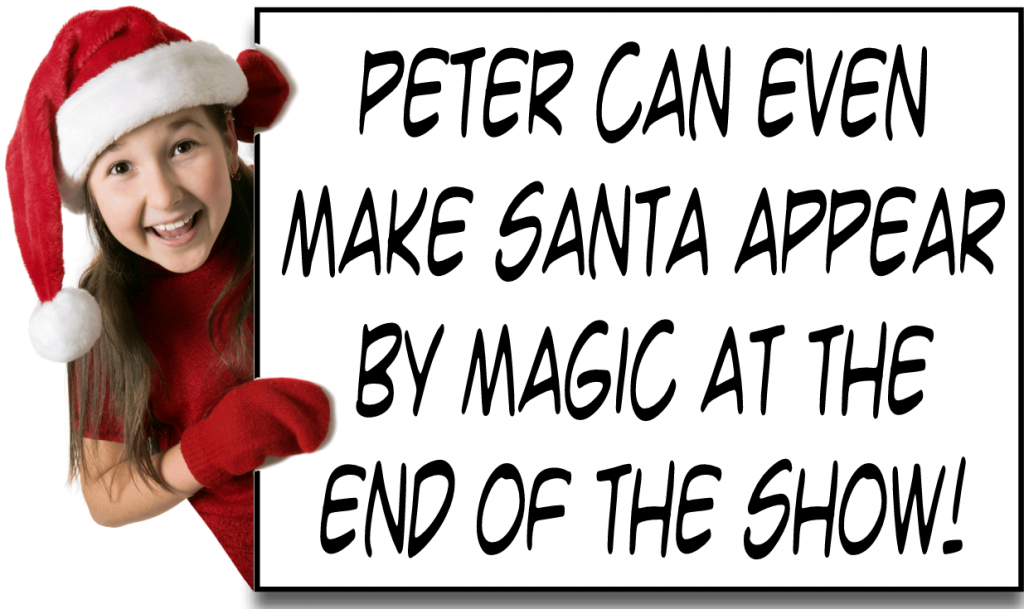 It's true! I can make your Santa appear at the end of the show in a big illusion that will make your Christmas Party even more magical for all the kids! It's a great way to cap off the show and move into the gift giving part of the celebration. Contact Me for details before it's too late!